NKBA's 2020 Professional Design Competition
The NKBA's 2020 Professional Design Competition awarded Kitchens Unlimited's Designer, Lana Zepponi Meyers 1st Place!
CONTEMPORARY KITCHEN (Large): 1st  place Lana Zepponi Meyers, AKBD, Kitchens Unlimited, Memphis; Tennessee Chapter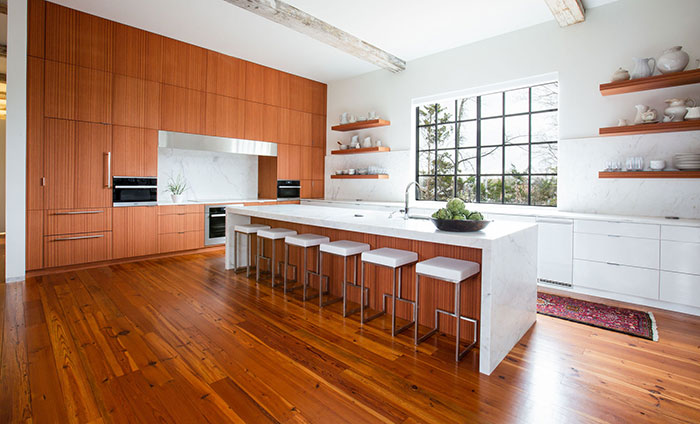 MODERN CONTRAST
Lana Zepponi Meyers designed this sleek, elegant kitchen for two cooks. The signature is the contrast between clean, white, high-gloss cabinetry and marble countertops and rich, grain-matched Mid-century style mahogany cabinets along a full wall, including integrated, paneled appliances. Deep (30-in.) countertops maximize prep space, and custom storage and special features abound.
SOURCES:
Cabinetry: QCII
Dishwasher, Induction Cooktop, Microwave, Oven, Steam Oven & Ventilation: Miele
Ice Maker: Scotsman
Refrigerators: Liebherr & Sub-Zero
Photos: Sarah Bell, Selavie Photography